Latest Releases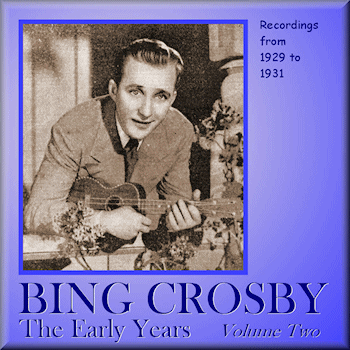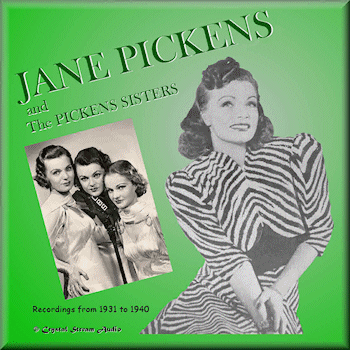 BING CROSBY - The Early Years
Volume Two
Recordings from 1929 to 1931

JANE PICKENS
and The PICKENS SISTERS
Recordings from 1931 to 1940

NEW MAYFAIR DANCE ORCHESTRA
'Some Like 'em Hot'
Recordings from 1931 to 1933

JEAN GOLDKETTE and His Orchestra
Recordings from 1924 to 1929

ISHAM JONES and His Orchestra
Volume Three
More Victor recordings from the 1930s

BRITISH DANCE BANDS
Volume Five
Recordings from 1928 to 1934


Crystal Stream Audio CDs are priced as follows:
NOTE: Price reduction of 10% from April 2012

Single CDs: A$18.00 *plus postage
Double CDs: A$22.50 *plus postage

*Details of postage costs (including changes to oversea postage from 5 November 2012) can be found on the 'ORDER' page.

**** PLEASE NOTE: ****
Orders can NO LONGER be sent by FAX.

Recent reviews of Crystal Stream Audio CDs by MEMORY LANE, England.

Crystal Stream Audio provides an opportunity for collectors (and those who still remember) to hear the music of the past. Many of the tracks on these CDs have not been available for years. To ensure maximum listening pleasure the recordings have been lovingly restored from high quality original discs held in private collections. Each CD contains more than 70 minutes of playing time!

As the CDs are completed they are added to the catalogue and we are always pleased to hear from collectors who may have particular favourites they would like to hear again.

You can hear a couple of compressed, medium quality MP3 samples of tracks from the CDs listed under 'Latest Releases' by clicking on the highlighted selections shown on the pages for the CDs. Also, by 'clicking' on 'Before & After' you will hear how old recordings can be 'restored' to improve the enjoyment of the listener.

Crystal Stream Audio does not use an on-line ordering facility. Please refer to the order page to download and print an order form in 'Word' format. Using a credit card to order by telephone is also an option. See order page for details.